Posted On 21 November, 2023
Top 5 social content ideas for real estate.
Creating compelling and valuable real estate content is critical for attracting and retaining your audience. Here are five social media content ideas for your real estate business.
Neighborhood Spotlights:

Create detailed profiles of several neighborhoods in your target location. Highlight neighborhood features such as schools, parks, and community activities. Include information about the real estate market in each neighborhood, emphasizing the distinguishing traits that make them appealing to prospective buyers.

Home Buying and Selling Tips:

Share practical advice for individuals looking to buy or sell a home. Topics could include tips for first-time homebuyers, preparing a home for sale, understanding the mortgage process, negotiating strategies, and more. Use infographics, checklists, and step-by-step guides to make the information easily digestible.

Success Stories/Testimonials:

Feature success stories of clients who have had positive experiences working with your real estate agency. Include testimonials, before-and-after photos, and details about the challenges and solutions involved. This not only provides social proof but also helps potential clients envision their own success with your services.

Local Market Updates and Trends:

Provide regular updates on the local real estate market, including trends, statistics, and projections. Discuss market elements such as interest rates, economic conditions, and changes in buyer behavior. This information can be made more accessible to your audience by using infographics and visual representations.

Virtual Tours and Video Content:

Create virtual tours of available properties or use video footage to highlight communities. Videos are incredibly entertaining and provide your audience with a more immersive experience. Consider conducting video interviews with local specialists such as interior designers, contractors, or inspectors to provide extra information.
Let's Collaborate!
Interested in boosting your online presence? Let's discuss how our digital marketing experts can help you achieve your goals. Fill out the form below, and we'll get in touch with you shortly.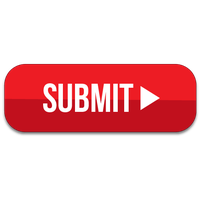 Contact Us
Cartxperts
91 Spring Board, D107, Sector 2, Noida, UP, India 201301
Email: info@cartxperts.com
Phone: +91-98219 00172
Website: www.cartxperts.com
Office Hours
Monday - Friday: 10:00 AM - 6:30 PM
Follow Us
Connect with us on social media for the latest updates, tips, and industry news.
Stay in the Loop
Subscribe to our newsletter for exclusive insights, trends, and tips straight to your inbox.